Breast augmentation or mammoplasty
Breast augmentation or mammoplasty consists of a surgical procedure intended to increase the size of the breasts in order to correct a possible loss in breast volume after pregnancy, for example, or to balance the size of the breasts when there is a significant difference between them.
Breast augmentation: one of the most effective and successful surgeries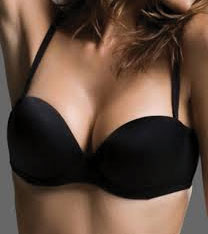 It is one of the most effective surgeries with the best results in the field of Aesthetic Surgery. When a patient has very small breasts (called hypotrophy or hypoplastic) or breast agenesis, the result achieved by the placement of a prosthesis is very satisfactory.
These interventions not only allow increasing the volume, but they also respect the original shape, offering all natural breasts as a result, which is very satisfactory in 99% of cases.
Importance of the naturalness of results in breast augmentation or mammoplasty
Contrary to the popular belief that "an operated breast is always noticed", a well done breast augmentation is practically undetectable, provided that the intention is not to exceed an aesthetically consistent pectoral contour. In this result, silicone prostheses play a fundamental role, since they have undergone a tremendous evolution in recent years to become what they are today, namely: safer and more durable implants.
Mato Ansorena Clinics, experts in breast augmentation or mammoplasty
We are specialists in this type of interventions and we offer the best advice and the best results in our clinics located in Madrid, Marbella Seville and Huelva.